What is going to happen tomorrow? Or in a year? Or in five years? Anybody who claims they can predict the future is lying, but that doesn't mean we shouldn't try to think about where we're headed. In fact, our very survival may depend on how good we are at imagining different futures. And Flash Forward Presents is here to teach you how to do that.
In 2015 I founded a podcast called Flash Forward. Five years and over 100 episodes later, my curiosity about the future hasn't waned, nor has my belief that helping people imagine what might be coming has real, tangible benefits. And to help people do that imagining, I've branched out from Flash Forward to a handful of other creative endeavors which all live under this new umbrella of "Flash Forward Presents." Basically this is the Flash Forward Extended Cinematic Universe.
There will be limited run series, advice shows, fiction, and a whole lot of experimentation. I hope you enjoy your trips into the future. Please don't keep your hands inside the vehicle. The future is yours to shape. Reach out and grab it.
If you're interested in collaborating with Flash Forward Presents, drop me an email at rose@ffwdpresents.com.
If you want to become a Time Traveler, and get special access to the Flash Forward Universe, here's how you can do that.
Who am I? Good question. I'm a reporter, producer, host and artist who weaves fiction, journalism and experiences together to try and help people better understand the world. I'm the creator and host Flash Forward, and I've covered everything from fake tumbleweed farms to million dollar baccarat heists. You can learn more about me here.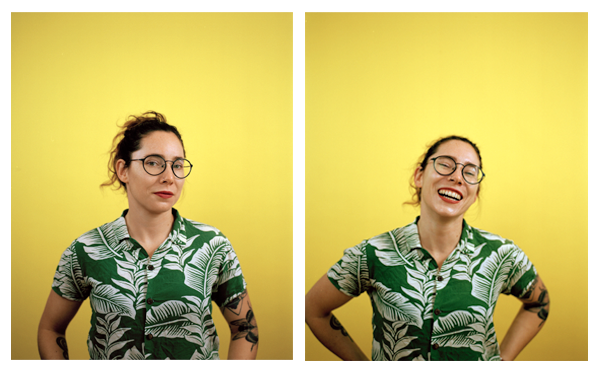 photos by Eler de Grey